WHY IS E-MAIL MARKETING A MUST?

Adding e-mail marketing to your website or blog can really make the difference whether you succeed or fail. It is a fact that 70% of the visitors you get to your website will not return. And even if they do it is also a fact that they are not likely to spend any money with you because of the lack of trust. You need to build a relationship with the people that are visiting.
Write engaging posts, that you ask their opinion's for and ask for feedback. Every page I publish every post I write I ask for feedback on every single one. If they agree disagree learned anything, or found it informative. Not every person that visits will comment but after you get a good stream of traffic you'll spend half a day replying to comments.
Even that is not enough to build the trust level needed to get people to buy something from me. I don't sell anything either. I offer my opinion about products and services that I use and recommend them to people that are reading the post. And most  products I promote offer a free trial period.
I still like to communicate with folks that are visiting The Ninety Nine. I like to know who is coming and what their goals are. Most are professionals that are trying to make their way in the competitive world of internet marketing. Fortunately Google has leveled the playing the field by not letting those with the biggest budget control the traffic. Earlier this year they changed the Adwords program to make it more fair.
We're not talking about PPC or SEO in this post though. I have explained those concepts in other pages. I linked them there so you can read up on that if you haven't already. today we are talking about building social relationships and building trust with the people that follow and love your website. We all have a super power, something we can do better than anyone else and should offer it to the world. And everyone of you will eventually gain a following. Just takes time and nurturing.
THINGS CAN BE TOLD BETTER IN VIDEO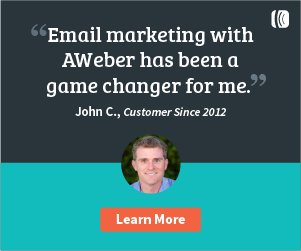 THE AUDIO IS NOT THAT GREAT NEED VOLUME
It is absolutely essential that in order to raise brand awareness and take your business to the next level you need to stay in contact. You have to build trust. Is what you're doing now working for you? If not this will boost it. And if it is working you heard Amy, it her took her business to great heights.
And most of the people that are really successful at making money online have e-mail marketing implemented in their businesses.
MY VERY NEXT POINT…
Mark Ling owner operator of Affiliorama has a great tool he just launched this year. He is offering FREE trial to the tool. I have a page written up about it you can find it here.
he has excellent ideas for traffic generation and content creation that I promise you have not heard. Definitely check that out.
Russell Brunson Owner operator of another million dollar company believes websites are dead. And the only way to make it in 2017 is e-mail marketing. John Crestani another millionaire guess what he teaching for 2017..if you said internet marketing you'd be the WINNER. How about Neil Patel, Sam  Hanni,  and Alex Becker these are all super stars in this business and everyone of them is teaching you need e-mail marketing.
The only reason I'm emphasizing this so much is a few weeks back I had quite a few people leave me comments that didn't know what internet marketing was and why it affected them. So I just want to give examples of some of the BIGGEST rock stars in online marketing and what they are all teaching to show the absolute relevance of adding this to your business model.

I WANT TO INVITE YOU TO TALK TO ME
I have a following of about 2200 people on Facebook I love making new friends. I would really like to get to know a lot of the people that visit The Ninety Nine. I can spend most of the day engaged in conversation on the social platforms, but that doesn't allow me to get much of my work done.
Then I'm up all night at the desk typing away because I was answering so many questions during the day. But that is the part I love most about this job. I get to work when I want, if I want to get up at 11:00 a.m. and work I do. If I want to get up at 1:00 a.m. and work I do. And getting to meet so many new people. There are so many great people out there and in life I would like to meet as many as humanly possible.
So please drop a comment in the section below or fire me an e-mail.
I can be reached at hboelky@the99percent.com.
Or I am on every social media platform out there. I also have a private group just for people who sign up on The Ninety Nine's e-mailing list and you'll get a link to Hip Chat where you'll meet hundreds of other successful entrepreneurs. I encourage you to surround yourself with success to become successful. If you want the opportunity to get up and go to work whenever you wish do it here.
I firmly believe that whatever you put your heart, mind, soul, and hands to will prosper. You get the law of attraction worked in your favor money will follow you. I want to wish you the best of luck on whatever it is you decide to do.
I also invite you to bookmark us or sign up for our newsletter not only for the added perks, the FREE guide to unlock FREE, traffic on demand, the invite to The Ninety Nine's private group, and the link to Hip Chat virtual office, but it's a great way to stay informed with up-to-date information.
Plus all the added FREEBIES are awesome. Who knows you may find the LOVE of your life there! As always I dare you to hold me to this fact, because I'm always adding, updating, moving around, and rearranging that IT IS NEVER the SAME SITE TWICE. That is a promise. If you're here today stop back tomorrow and it will be different.
I am looking out for you!   🙂
This is your personal online watchdog, Howard.