YOUR LANDING PAGES ARE EXTREMELY IMPORTANT
This is where visitors to your site will make the decision whether they are going to stay and read the content you've worked so hard to publish or if they are going to leave and not give you a second thought. So how do we make sure that people are going to stay and listen to what we have to offer? Fortunately there are mountains of data that shows what works and what does not. So let's look at the elements that will work and what elements we need to eliminate!
First we know that people like pictures. this is a well known fact. So we need to get great pictures that are relevant to the information we are publishing on our websites. If you are publishing recipes get great food images, if you are publishing dog training information get funny pictures of dog's and situations that will make people laugh, get engaged, and keep them interested while driving your point across!
Here are some awesome tips on working hard and dreaming big !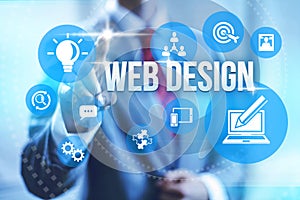 © Photographer: Mikkolem | Agency: Dreamstime.com



© Photographer: Icefields | Agency: Dreamstime.com
There are great images from Dreamstime.com! This is where I get all my pictures from…not only that when you create your account to get pictures with them you can become an affiliate and earn money if you submit your photos! Great opportunity Join Today!
WE'VE COVERED PICTURES NOW LET'S TALK ABOUT VIDEO
People today have gotten used to getting their information in 160 words or less thanks to social media. Since all of us are on there when they search the web and come to a page where there is so much information to read they normally just skim through the highlights. So it is important to break your paragraphs up into small sections with a lot of white areas in between.
You'll want to make videos of yourself or search YouTube for information relevant to what you're explaining and add this to your website. I have videos that I've made and put them on the blogroll on the front end of my website. I explain things like the benefit of having an online presence and why it is critical for your business. Not only that but people will watch a 3-5 minute video and retain 10% more of the information!
KEEPING PEOPLE ENGAGED AND KEEP THEM COMING BACK
This is a hard thing to do. According to a recent release from Google if your web pages take longer than 3 (three) seconds to load, you'll lose more than 50% (fifty) percent of the people that would have visited your site. So you need to be constantly checking speed performance and making changes where necessary. It's hard enough to write content that people are going to be interested in and keep them reading….then add that you lose 50% of visitors because of loading speeds..


© Photographer: Adonis1969 | Agency: Dreamstime.com
These are all metrics that you can find on this awesome tool…HERE

E-MAIL MARKETING AND YOUR BUSINESS
It is also a fact that you need 7 (seven) points of contact before someone will purchase something from you. The best way to do this is by E-mail marketing. The most successful marketers online today will tell you the money is in the list. But you don't want to build just any list. You need the list of people that are interested in what you have to offer.
People make the mistake of rushing off and just off the cuff try and get everyone and anyone on their email list, then wonder why they don't have good open or click through rates. You need to solve problems that people have and don't just tell them about show them.
And let them know that they simply just cannot live a peaceful life without whatever it is you have to offer! That once they get your solution their life is going to be rainbows and butterflies!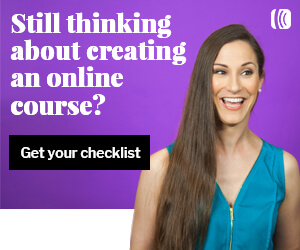 I LOVE AWEBER FOR A FEW AWESOME REASONS
#1 It's affordable just $19.99 a month
#2 They give you extremely powerful training
#3 They have drag and drop email builder
#4 There are 2 great apps that allow me to write emails from my phone and collect email addresses offline Curate and Atom awesome little add on tools free with your subscription
#5 You can schedule multiple broadcasts from multiple lists everyday…and last but not least
#6 You can easily integrate sign up forms on your Facebook pages and every other social media site with the click of a mouse!


Try AWeber free for 30 days! – AWeber Communications
Here is a video that explains just that! Now that you've got the basics down you need to expand your training>>>>sign up for my Newsletter and included in your first few emails will be a FREE gift The Ultimate Traffic Strategy. Then you'll receive emails in order for getting an account with Mark Ling..that is free and then to further your training you'll get a link to sign up with Shane for more in depth marketing strategies. These are powerful free resources only available to subscribers of The Ninety Nine.